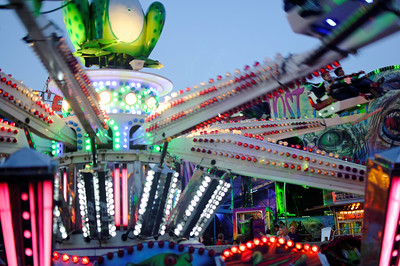 Wat betekent "prikkel"?
Ik wil het hebben over het woord "prikkels" in de context van dingen die binnenkomen uit je omgeving, je ziet het vooral in de context van "overprikkeld raken".
"Simon vond de kermis vreselijk. Er waren zoveel prikkels: harde muziek, fel licht, mensen die tegen je aanstoten, etensgeuren. Om gek van te worden."
Hoe vertaal je "prikkels" het beste naar het Engels?
De normale vertaling van "prikkel" is "stimulus", maar die vertaling klopt eigenlijk alleen in de context van wetenschappelijk onderzoek. De hond van Pavlov, bijvoorbeeld, hoorde telkens een belletje rinkelen voordat hij te eten kreeg. Dat belletje was de prikkel, "stimulus" in het Engels. (Jaja, ik heb psychologie gestudeerd mensen, ik weet dingen!)
In de context zoals hierboven is een veel betere vertaling "sensory information". "Sensory input" kan eventueel ook.
"Overprikkeling" noem je dan "information overload" of "sensory overload". Hier een Engelstalig voorbeeld met deze woordkeus.
Heb je een moeilijk te vertalen woord?
Is er een woord of uitdrukking waarvan je altijd denkt "hoe zeg ik dat nou in het Engels?" Laat het me dan weten! Dat kan gewoon hieronder in de comments of op mijn contactpagina.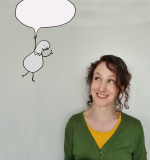 Heddwen Newton is vertaler en docent Engels. Naast hoezegjeinhetEngels.nl werkt ze sinds oktober 2022 aan "English in Progress", de Engelstalige versie van "Taalpost". Die bestond namelijk nog niet!
Disclaimer: deze site is geen woordenboek. Mijn vertalingen zijn de meningen van één mens, en mijn voorbeelden zijn zelfverzonnen. Meer weten? Kijk dan bij de veelgestelde vragen.
Bron foto: flickr.com/photos/wikidave, CC BY-SA 2.0